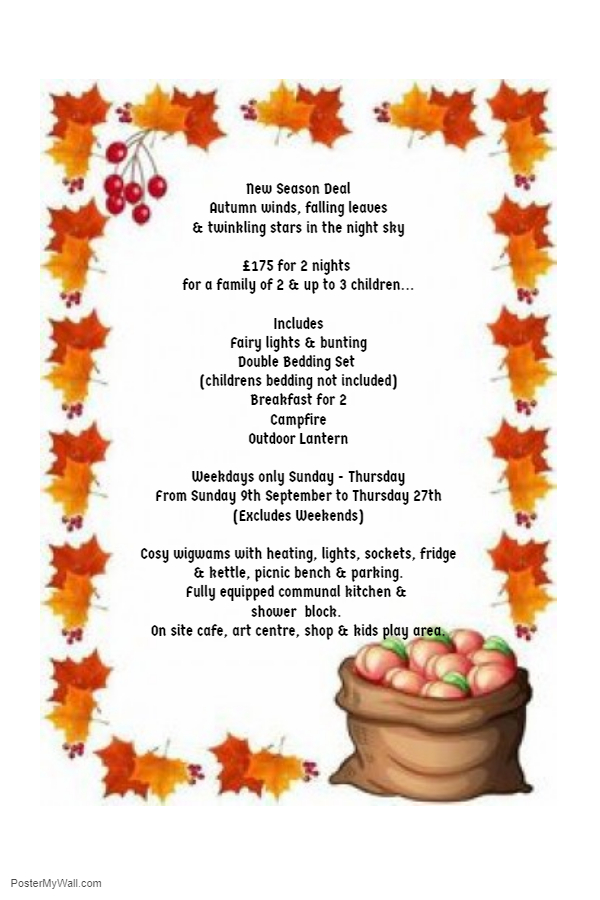 Flash Autumn Special Deal!
£175 for a 2 NIGHT STAY for Two adults and up to 3 children
Includes: 
– fairy lights and bunting,
– double bedding set (childrens not included),
– breakfast for 2
– campfire
– outdoor lantern
Weekdays only Sunday – Thursday (excludes weekends)
Offer ends Thursday 27 September
Cosy wigwam with heating, lights, sockets, fridge and kettle, picnic bench and parking. Fully equipped communal kitchen and shower block. Onsite cafe, art centre, shop and kids play area.
To book message our page, call (01289) 307107, or visit http://www.northumbrianwigwams.com/contact
Pot-a-doodle-do team xx